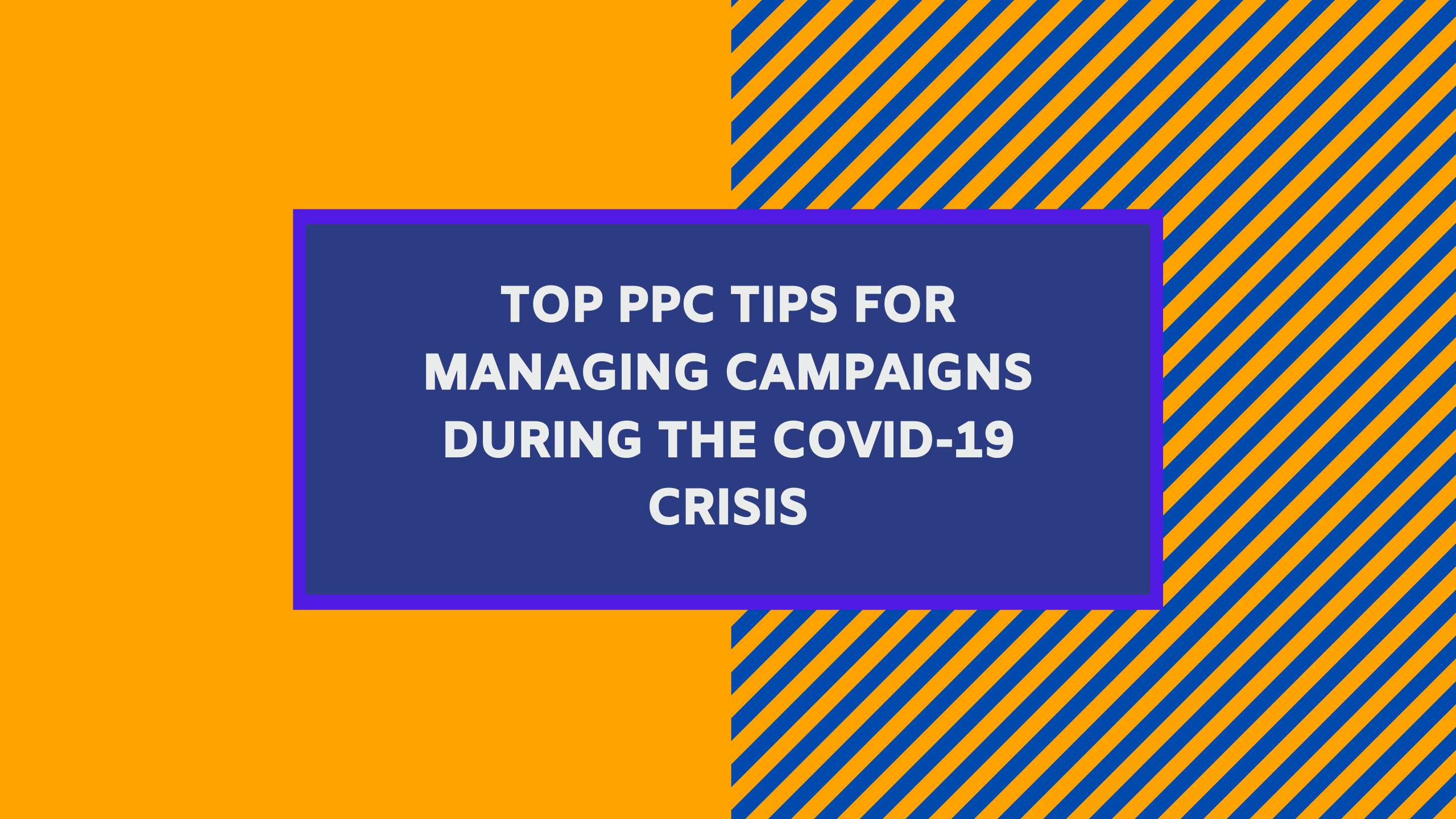 During this time of uncertainty, Pay Per Click (PPC) campaign decisions should be based on your business category. So, there are a few considerations. If your business is open, your PPC message is more important now than ever. Think about how the Coronavirus pandemic has changed how you do business?
Are you a restaurant now only offering takeout or curbside service? If so, this is the time to update your text ad and inform local consumers how your hours or services have temporarily changed.
If you're in the home improvement category, sales projections this spring are not favorable. With more than 90% of consumers across the country recently under shelter at home orders, the best outcome is that DIY projects could pick up. Extra time could translate into porch and patio enhancements or yard work to improve curb appeal. Unfortunately, economic uncertainty may limit that discretionary spending. As stimulus funds are received, advertising substantial discounts on home-focused projects may mean garden centers and big-box stores get a slight boost.
If your business is currently considered non-essential and closed (varies by state) with no e-commerce capabilities, you should pause your PPC campaign spending. Right now, branding messages would be slightly effective only if the creative leaned toward the "we're in this together or thank you" sentiments. For the most part, your PPC budget would be better utilized when things start returning to normal. (Or the new normal?)
Non-profits and charities have seen an increase in impressions and conversions. Some categories, including online grocery shopping, streaming video, health/medical, and packing/shipping, have seen significant growth in impressions and clicks during the coronavirus pandemic.
As we all know, social distancing is hard. We miss our friends, family, and maybe even some coworkers. Being apart means searches for greeting cards, gift baskets, and floral arrangements have seen an increase in conversion rates.
The stock market has been up and down recently, consumers are definitely looking for professionals to help. The very competitive finance industry is experiencing increased click-through rates and conversions.
If you are an e-commerce business, now is the time to be aggressive. Consumers are at home and online, so your PPC ads probably have the largest audience ever available.
Restoration companies (considered an essential business) have made dramatic shifts to their current marketing programs and PPC budgets. With most consumers at home recently, they are discovering water leaks before serious damage occurs. Emergency calls for traditional services, such as water leaks, have dropped dramatically. Reality is, most consumers are reluctant to invite a new person into their home unless necessary. To adjust, their PPC budgets have shifted from targeting water, fire, or mold damage cleanup to focusing on commercial cleaning and disinfection services for local businesses and public spaces. Most large restoration companies have Institute of Inspection, Cleaning, and Restoration Certification (IICRC) trained technicians with experience in bioremediation cleanup. By changing their PPC campaign strategy quickly, they have increased opportunities to keep their workforce on the job while also helping their local community be better protected from COVID-19.