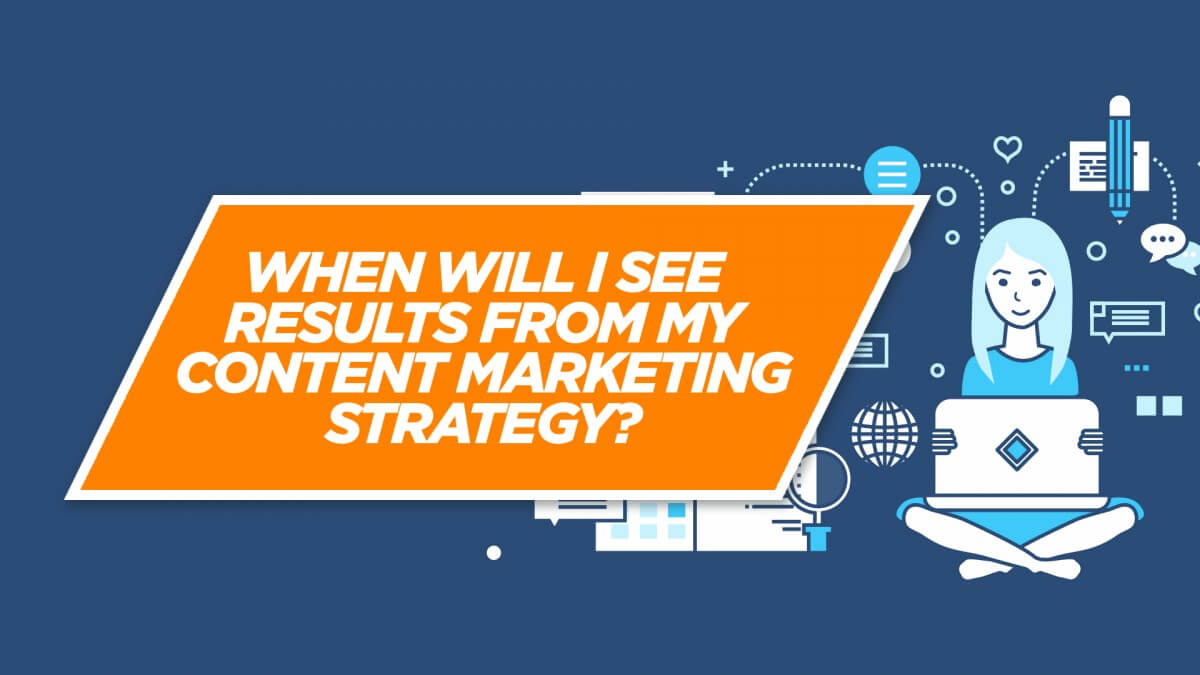 In today's world, many people are curious about the role that content marketing can play in helping their organizations become increasingly successful. If this is the case, now is the time to learn as much as possible about this form of inbound marketing. One question that many business owners have regarding content marketing is how long the process will take to start yielding results. Read on to learn more about this very important topic.
So…How Long, Does It Take To Work?
The answer is "It depends." This is the case for various reasons, including the fact that what appears to be a solid content marketing campaign may actually turn out to be an ineffective way to connect and convert customers. As many advertising experts know, content marketing is oftentimes a trial-and-error process which involves ongoing experimentation and modification. Other factors that can impact the speed with which individuals respond to a content marketing campaign include consumer trends, the economy, and how effective a business owner is in recognizing and responding to shifting client needs. Despite all these variables, there are many things that business owners can do to increase the likelihood that their efforts will yield results. One is adopting a strategic approach. Read on to learn about numerous strategies you can utilize to make your content marketing efforts more effective.
The Discovery Process
The initial step in the content marketing process is discovery. During this stage, you'll gather as much information about your business as possible. This includes things like who your customers are, the marketing activities you've utilized up until this point, and who your biggest competitors are. Next, you'll decide what you're attempting to accomplish with the content marketing process. After this, you'll set goals. One thing to keep in mind during the goal-setting process is "How will the content I create help me realize my business goals?" Each piece of content should support your goals and should be developed with a specific result in mind. For example, if your goal is to optimize online engagement, it might be prudent to consistently produce Q & A content which requires the audience to ask questions and return to your website or blog to attain answers.
The Buyer Persona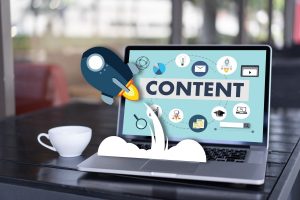 Another key component of the content marketing process is the buyer persona. The buyer persona is a profile that depicts your target customer. The profile is research-based, and businesses utilize them to gain a clear, thorough understanding of their customers. Once this information is attained, business owners can communicate and advertise products and services more strategically. In some cases, businesses will develop multiple buyer personas so they can appeal to different types of customers. For example, if a business specializes in selling software B2B, they might develop personas for both the software user and the boss would authorize them to buy the product. While each party will play a role in the decision-making process, they will evaluate the product uniquely and have distinct interests. As you do the research work necessary to develop the buyer persona, you'll be able to meticulously tailor your content in a manner that keeps them interested in your product line. Your research efforts should help you attain the following types of information about your customers:
• Demographic: (family size, ethnicity, education, income, gender, and age)
• Psychographic: (personality, attitudes, values, interests/hobbies, lifestyles, behaviors)
• Geographic: (neighborhood, city, and region)
• Behaviouristic: (loyalty, consumption, buying pattern, and attitude)
The Content Audit
Although defined broadly, content auditing is basically the process of evaluating content information and elements on all or some parts of a blog, website, etc. Content audits are an advertising strategy that business owners can utilize to make your marketing campaign more expedient and effective. There are many content auditing modalities available, and it's important to think about which type would be most effective for your business. One modality to consider is the quantitative audit, which involves building a content inventory. With this type of audit, you can organize your content assets and determine what course of action you need to move forward. If you know that you've already developed a strong inventory of incredible content, you can adopt a different approach. For example, you can audit content that isn't ranking well. If your analysis of the content reveals that it is lacking in specific ways, you can incorporate it into your editorial calendar and then make improvements and modifications until it is ready for republication. Keep in mind that this content optimization process can help you attain results within a matter of weeks. Specifically, enhancing the quality of your content can improve your ranking in the search engines, attract more backlinks, and lower your bounce rate.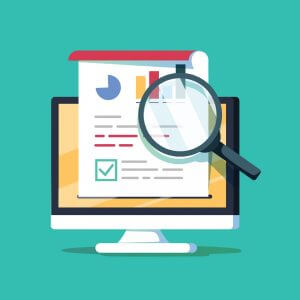 Yet another content auditing strategy you can utilize is locating content that's already performing well in the online world. When you come across content that is regularly generating high levels of traffic, you can carefully analyze it and make more improvements so that you can attain even more exceptional results. Another strategy that might prove beneficial is auditing your blog content. With this technique, you'll locate blog posts that address a specific subject. You can then repurpose these pieces into a comprehensive guide through which your audience can attain all the information they need from a central location.
Summing It All Up
As you may have gathered, content marketing is a journey. This means that attaining high levels of success with this advertising modality will likely take time. However, there are various things that you can do to expedite and optimize the process of developing a content marketing campaign that will generate results. One of the best ways to get things going and growing as fast as possible is by using key strategies such as the development of buyer personas and the implementation of content audits. While the process may seem overwhelming, one way to simplify it is by focusing on one key task. This task can be anything from writing a blog post that is geared towards attracting attention from a specific buyer persona to repurposing an old article so that it incorporates new research regarding the subject at hand. No matter when, where, and how you get started, know that consistently implementing proven growth strategies can help you see real results with your content marketing efforts!